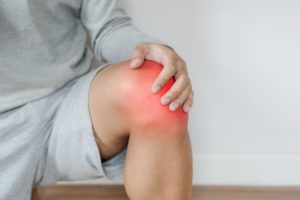 Prolozone is a wonderful regenerative medicine treatment that has gained popularity in recent years. It involves the use of ozone, combined with a mild irritant and other substances, to empower the human body to heal itself and find relief from a range of musculoskeletal conditions. You might wonder, though, does Prolozone reduce inflammation? How might your body respond to it? Is it right for you? Read on below to discover useful information.
Understanding Inflammation
Inflammation is often regarded as a bad thing. After all, chronic inflammatory conditions, such as arthritis, are painful and can decrease quality of life. Long-term inflammation is even associated with an increased risk of heart problems. But did you know that short-term inflammation is actually a good thing?
Inflammation is part of your body's immune response when it detects tissue damage or a foreign substance in your body. It is an important part of how your body heals itself. As long as the inflammation does not go on for an extended period of time, it is a beneficial and healthy aspect of how your body functions.
Prolozone and Inflammation
Part of the Prolozone formula is a mild irritant, which is usually a form of sugar. The irritant causes a slight inflammatory response. That is good because the inflammation brings increased blood flow to the damaged tissue. The blood brings healing factors with it. The inflammatory effect of Prolozone is so important that patients who undergo it are told to avoid NSAID medications (which are anti-inflammatory) during the days before and after their injections.
Of course, balance is necessary. The Prolozone solution has anti-inflammatory properties to minimize swelling and discomfort following your treatment. The ozone and vitamins in the injections will ultimately help to reduce inflammation and the pain that is associated with it.
It is important to note that Prolozone is different than prolotherapy. Both treatments involve the injection of a mild irritant, but Prolozone tends to be more comfortable due to the extra ingredients used in its solution.
Is Prolozone Right for You?
The bottom line is that initially, Prolozone causes inflammation. Ultimately, though, it leads to a reduction in inflammation as it encourages the body to heal itself. It may be able to help you if you are suffering from neck pain, ligament injuries, back aches, overuse injuries, osteoarthritis, plantar fasciitis, or a range of other conditions. A qualified osteopathic physician can help you determine if the treatment is right for you or if you should pursue another form of regenerative medicine.
Are you searching for a way to reduce chronic inflammation and find long-lasting pain relief? Prolozone may be the ideal treatment for you!
Meet the Practice
Under the leadership of Dr. Paul Tortland, Valley Sports Physicians & Orthopedic Medicine proudly offers Prolozone and a range of other regenerative treatments. If you are curious about how our team may be able to help you enjoy a healthier body and an improved quality of life, contact our Glastonbury office at 860-430-9690.