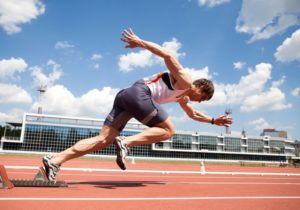 Are you an athlete? Whether you compete professionally or just enjoy pushing your body to its limits, you are likely eager to learn about anything that might boost your performance. Have you thought about trying ozone therapy? Continue reading this blog post to learn more about ozone therapy for athletes and how it may be able to take your game to the next level.
What Is Ozone Therapy?
Ozone is a type of molecule that consists of three oxygen atoms bonded together. That bond is extremely unstable, and when the molecules break apart, they can have a positive effect on nearby tissues. Ozone has been used for many years in various fields of medicine. It has powerful disinfectant properties and has been shown to provide significant immune system benefits.
When it is used for athletes, ozone's primary benefit is that it increases oxygen utilization in the body. This speeds up recovery from injury and muscle fatigue. It can also instigate a healing response in injured tissues, helping active individuals to get back to their regular exercise routine as soon as possible. Additionally, ozone can stimulate the production of a molecule called ATP, which is the primary energy carrier in the human body.
How Effective Is Ozone Therapy for Athletes?
Ozone therapy is consistently successful in boosting athletic performance. One study even found that among male runners who underwent ozone therapy immediately after an intense run, the participants could go 32% farther before they reached the point of exhaustion.
It is also extremely valuable for helping people bounce back from injuries. For example, it has helped countless athletes to find relief from the pain of tennis elbow, runner's knee, and other sports injuries.
Many professional athletes have turned to ozone. Christian Ronaldo used it in 2015 to speed up his recovery from a knee injury. In 2016, NFL player Adrian Peterson used it for his torn meniscus.
How Does Ozone Therapy Work?
There are a few different methods for administering ozone. If you are injured, it would be wise to visit an orthopedic practice that offers Prolozone. Prolozone combines two different therapies to power up your body's ability to heal itself.
First, a mild irritant (usually dextrose, a type of sugar) is injected into the injured area. The irritant lets your body know that something is wrong, so it can send the appropriate cells to the damaged tissues. Next, medical-grade ozone is injected. It increases blood flow and oxygenation in the area to speed up your recovery.
Ozone is a safe and effective way to enhance your athletic performance! Talk to a qualified medical team to learn more about how it may be able to help you.
Meet the Practice
Dr. Paul Tortland is a Doctor of Osteopathic Medicine who is recognized internationally as a leader in various forms of regenerative medicine, including Prolozone. Under his leadership, our team helps athletes and other individuals to recover from injuries and enjoy active, pain-free lives. To learn more about how we may be able to serve you, contact us at 860-430-9690.