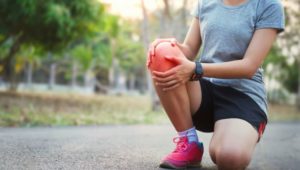 Stem cells have been a hot topic in medicine for quite a few years now. They have many applications in various areas of healthcare. They can be used in beauty products, cancer treatments, and more. They also have some remarkable uses in orthopedic medicine. In this blog post, we will discuss five common conditions that orthopedic stem cell therapy in Glastonbury can be used to treat.
Arthritis
Osteoarthritis, the most common form of arthritis, occurs when cartilage in the joints wears down. When the joints do not have enough cartilage to cushion their movements, the result can be persistent, and in some cases, debilitating, pain. Stem cell therapy can help. After the cells are harvested from a patient's own body, they can be strategically injected into a joint that is lacking adequate cartilage. Thereafter, the cells will help to rebuild the lost tissue, resulting in a decrease in pain and an increase in mobility.
Cartilage Tears
Cartilage can wear down, but it can also suffer tears. This is particularly common in the knee joints, where a piece of cartilage known as the meniscus provides a cushion between the upper and lower portions of the leg. Stem cell therapy has been used to help professional athletes with meniscal tears for decades. It can also help ordinary folks who are suffering from knee pain as a result of a problem with their meniscus.
Runner's Knee
Runner's knee, also called patellofemoral pain syndrome, causes discomfort and stiffness at the front of the knee when a person is walking or standing. It is believed to be the result of overuse of the knee joint. Often, physical therapy is the favored way to address runner's knee. However, stem cell therapy can also play an important role in helping the joint to recover so patients can get back to enjoying an active, pain-free lifestyle.
Partial Tendon Tears
Tendons are important tissues that connect your muscles to your bones. When a tendon is torn, or partially torn, it can result in significant pain. A few conditions that involve partial tendon tears are plantar fasciitis and tennis elbow. When stem cells are inserted at the site of these injuries, they empower the body to heal itself as efficiently as possible. In some cases, stem cell therapy can even help patients with partial tendon tears to avoid surgery.
Degenerative Disc Disease
The vertebrae in your spine are separated by discs, which cushion the movements of your back and neck. Unfortunately, those discs can break down as you age, resulting in persistent pain. Stem cell therapy has shown great promise as a way to encourage healing of these tissues so patients can enjoy reduced discomfort and a heightened level of mobility.
Stem cell therapy has many applications in orthopedic medicine! To learn more about this remarkable treatment, get in touch with a practice that offers it.
Meet the Practice
Dr. Paul Tortland founded our practice more than 25 years ago. He is considered to be one of New England's foremost experts on regenerative medicine. Under his leadership, we have been offering stem cell therapy for many years. To find out more about us and how we may be able to help you find relief from persistent pain, get in touch at 860-430-9690.