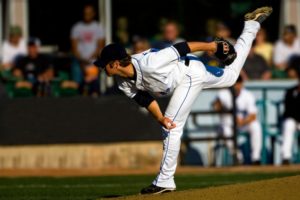 It's basically impossible to throw a ball, swing a racket/club, or even put on a shirt comfortably when your shoulder is injured. It's a complicated joint, meaning a lot can go wrong. And, for most people, shoulder problems tend to be recurring as well. If you've already tried other treatments and haven't been happy with your results, PRP could be the answer you're looking for. Here are just a few ways it has been shown to help people heal from (and prevent future) shoulder injuries.
1. More Stability
Whenever the phrase "shoulder injury" is mentioned, people automatically think of the rotator cuff, which is a group of four muscles and their associated tendons. They can be subjected to strain and tears like all soft tissue, but PRP can enable them to heal at a much faster rate compared to someone just resting or applying ice/heat. When these tissues (along with the other muscles, tendons, and ligaments that make up the shoulder) are in good condition, this makes the joint more stable and better able to support weight or apply force.
2. Increased Strength/Mobility
Of course, when PRP helps the shoulder muscles heal, this not only makes the joint more stable, but stronger and more mobile as well. The key with PRP treatment is that it takes the compounds the body already uses to heal itself, concentrates them, and then applies them right where they are needed. This encourages the creation of new, healthy tissue at an accelerated rate, including muscles, tendons, and ligaments. More muscle (or rather repaired muscle) allows for more strength, and mended tendons can help restore someone's full range of motion while lowering the chance of future injuries at the same time.
3. Less Pain
Any injury, whether it's in the shoulder or not, is usually accompanied by inflammation. This is the body's natural response to something not being right. With inflammation comes stiffness and pain, and PRP can help reduce both. Reducing pain is a tremendous benefit, especially for people who have been working around a shoulder injury for a long time. But, this can also enable someone to exercise or do other physical activities to strengthen and rehabilitate the shoulder. This can help someone get back to where they were pre-injury while also preventing future problems.
Before you resign yourself to a life with shoulder pain or even consider getting surgery, be sure to talk to a doctor about PRP treatment. It's safe, effective, and non-invasive, and typically, it only takes about an hour or two to get. You (and your shoulder) will be so glad you did.
About the Author
Dr. Paul Tortland is a double board-certified physician (sports medicine and regenerative medicine) that has treated all levels of athletes for decades. At Valley Sports Physicians & Orthopedic Medicine, he offers the latest regenerative medicine treatments using industry-leading methods, many of which he helped pioneer and refine (including PRP therapy). To learn more about your options and how he can help treat your shoulder, click here to schedule an appointment.