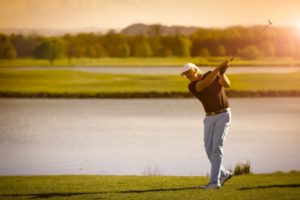 Over the past two decades, great leaps and bounds have been made in the realm of stem cell research, mostly revolving around their application in medicine. Specifically, they are being used more and more when treating common musculoskeletal problems, like muscle tears, sprains, and strains. But what about osteoarthritis? Could stem cell therapy provide a solution for it or even reverse the degenerative process? To learn a little more about stem cell therapy, arthritis, and how they interact, keep reading.
But First, What Exactly Are Stem Cells?
Your body is filled with different types of cells that are all able to do unique tasks. For instance, the cells that make up your blood are very different from the ones found in your liver. The reason that stem cells are so special is because they are able to turn into any type of specialty cell and replace them as needed. Not only that, but they also have a messaging function and can tell the body that it needs to focus on a specific area and repair it.
Today, stem cell therapy typically involves injecting cells harvested from a patient's body into an injured area, and this promotes accelerated healing, leading to less pain, better function, and increased strength in a shorter amount of time compared to more traditional methods.
Stem Cells & Arthritis
Arthritis, more specifically osteoarthritis, is a condition where the cushioning cartilage in a joint slowly breaks down over time. This can cause friction within the joint that creates pain and compromises mobility. Stem cell therapy is often recommended for people with OA in their knees, shoulders, and any other joint.
This approach has shown to have a lot of success, but not for the reason that many people expect.
Some patients believe that stem cell therapy can be used to regrow lost joint cartilage, but in fact, it can't. Right now, there are no known ways to regrow lost cartilage in the body.
But, stem cell therapy can help by strengthening and repairing the other tissues that make up the joint, as in the nearby muscles, ligaments, and tendons. By creating a healthier environment within the joint, this leads to more stability, cuts down on inflammation and stiffness, and overall, improves the patient's quality of life.
Should You Get Stem Cells for Your Arthritis?
When considering stem cell therapy, it's important to visit a doctor who has a lot of experience with this treatment. Stem cells need to be harvested and refined before they are injected, and not every method is equal when it comes to quality.
Another factor to consider is the expense. While stem cells have been shown to consistently produce positive results for many patients with arthritis, the treatment can be quite costly, and it usually isn't covered by insurance (thankfully, most practices offer low-to-no interest financing to help make treatment affordable).
As time goes on, stem cell therapy will become more and more commonplace, but if you're dealing with arthritis pain right now, it can already offer a relatively fast and conservative solution you can start enjoying today.
About the Author
Dr. Paul Tortland is a double board-certified physician in sports and regenerative medicine, and he has been using fat and bone marrow-derived stem cells to treat patients since 2008, making him one of the first to do so in the United States. Because of this, his harvesting methods are extremely refined, and he has more experience applying stem cells than almost anyone else in the country. To learn more about stem cell therapy and how it could alleviate your arthritis pain, click here to get in touch with our team.