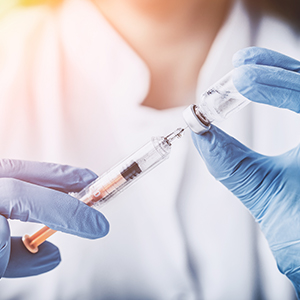 A new study published in a recent issue of the American Journal of Sports Medicine showed that a single injection of PRP (platelet-rich plasma) was both more effective and longer lasting than a cortisone injection for the treatment of symptomatic gluteus medius tendinitis.
80 patients were randomized to receive either a PRP injection or a cortisone under, both under ultrasound guidance. The PRP injection resulted in greater improvement in pain and function than a single cortisone injection. The improvement after the PRP injection was sustained at 2 years, whereas the improvement from the steroid injection was maximal at 6 weeks and not maintained beyond 24 weeks.

The gluteus medius is a muscle deep to the gluteus maximus. The gluteus medius tendon attaches to the side of the hip bone, known as the greater trochanter. The main function of the gluteus medius to help rotate or turn the hip outwards and to help stabilize the hip and leg.

Pain over the greater trochanter is most often misdiagnosed as "trochanteric bursitis," and patients routinely receive cortisone injections to treat it. But studies increasingly show that the underlying problem far more commonly is glute med tendinitis. Cortisone is a powerful anti-inflammatory. But the underlying problem is wear and tear of the tendon, much more than inflammation. And cortisone not only does little to help repair the damage, it can actually cause more harm to the tissue! PRP, on the other hand, actually stimulates a natural repair of the damaged tendon.